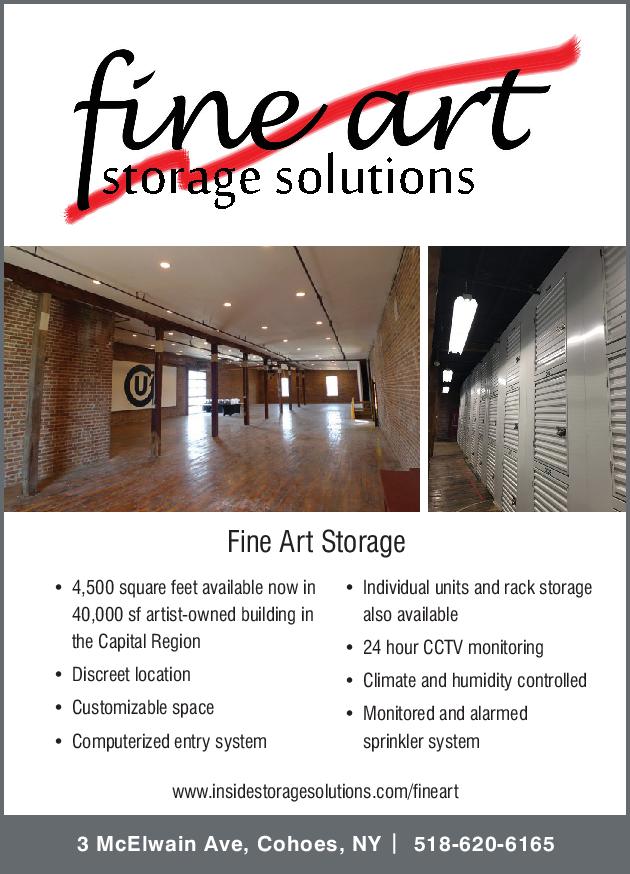 Fine Art Storage Solutions is a division of Inside Storage Solutions, the Capital Region's premier indoor storage facility.
In addition to our many art storage options, our beautiful 4,500 sq ft penthouse is now available for rent! It can be fully customized to meet your needs.
We also feature climate and humidity-controlled storage units of all sizes. So whether it's one piece or several hundred pieces, we can accommodate it.
Give us a call at 518-620-6165 or click here to contact us via email. We understand you may have some questions. We're friendly, personable, and knowledgeable. We're here to help.
Self-Managed Storage Options
Many FASS clients prefer to store in a private room and manage stored property themselves. These units are available in a variety of sizes, all of which are climate and humidity-controlled to museum standards.
If choosing this storage option, property is…
stored in an individual unit, accessible only by the client and their authorized users,
managed solely by the client,
and not photographed, catalogued, or inventoried by FASS staff.
In other words, the client rents the space, and handles everything on their own.
FASS-Managed Units
Clients can choose to store property in a private room managed by our expertly trained FASS staff.
Clients can store one piece or an entire collection
Items are accessible by the client (with an appointment), as well as by FASS staff.
The collection is managed, inventoried, and photographed by FASS staff.